You've asked how much alcohol you will need to purchase for your event. To help answer your question, we've built an interactive tool that will instantly provide you with a list of the alcohol that you should buy for your party, wedding or birthday. Get started below!  
Please check your SPAM folder if you haven't received a reply within 5 minutes!
Alcohol Estimator
Use our handy alcohol estimator as a guide for your alcohol purchase.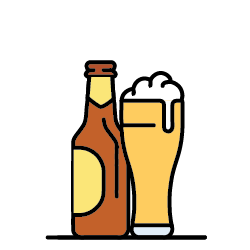 Beer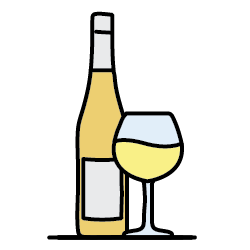 White Wine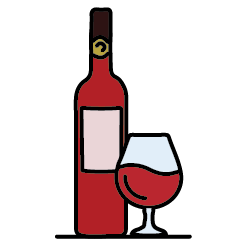 Red Wine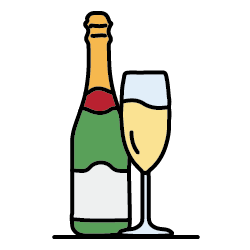 Sparkling Wine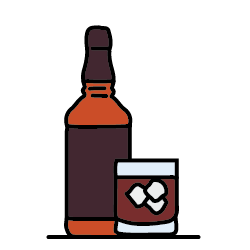 Spirits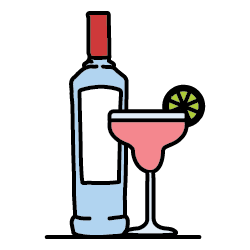 Cocktails
You need to select an item to continue
Mobile Bar Package
---
Mobile Bar Service:
[item-1437_price]
We do not supply alcohol.
Here is an estimated cost of the alcohol you will need to buy:
[item-1444_price]
You need to select an item to continue
Cocktail Barrel
---
Cocktail Barrel Service:
[item-1453_price]
We do not supply alcohol.
Estimated cost of alcohol for cocktail barrel:
[item-1456_price]
You need to select an item to continue
Bartenders
Professional bartenders equipped and ready to impress!
---
Bartenders Service:
[item-1469_price]
We do not supply alcohol.
Estimated cost of alcohol for cocktails:
[item-1474_price]
You need to select an item to continue
Request Quote
We will check if your date is available and send you your quote!
You need to select an item to continue
Estimated Drinks
It's important to consider your audience when buying alcohol for an event as well as the time of year and the people you intend to invite
---
| | |
| --- | --- |
| | [item-1514_quantity] cases |
| White Wine | [item-1519_quantity] bottles |
| Red Wine | [item-1520_quantity] bottles |
| Sparkling Wine | [item-1521_quantity] bottles |
| Spirits | [item-1522_quantity] bottles (700ml) |
| Cocktails | [item-1523_quantity] serves |
Item
QTY
Beer / Cider

[item-1514_quantity] kegs (19L)
White Wine
[item-1519_quantity] bottles

Red Wine




[item-1520_quantity] bottles




Sparkling Wine



[item-1521_quantity] bottles

Spirits



[item-1522_quantity] bottles

Cocktails

[item-1523_quantity] serves
Total Number of Drinks:
[item-1517_quantity] Drinks
Approx. Cost:

[total]

.
Summary
| Discount : | |
| --- | --- |
| Total : | |
How should we know?
Since 2016, we have hosted over four hundred private events. These events include wedding receptions, corporate functions and birthday parties. Because we host each of these events from behind our mobile bar, we've been better placed than anyone to develop a unique understanding of drinks planning. 
The first lesson that we have learnt is that no two events are the same. "How, then, can you provide us with a drinks list that is accurate?", you might ask. Easy. By knowing just a tiny bit about your event, we can connect the dots and determine what sort of a 'crowd' you will be catering for.  
For example, the data we have collected over four years has demonstrated that there is a close relationship between the types of alcohol that you intend to serve to your guests and the drinking rate (or, 'thirst') of your guests over the duration of your event.  
In summary, the data that we have slowly collected has come in handy! It means that planning for your event has become that little bit easier.  
Things to keep in mind
Of course, there are some factors that cannot be incorporated into our drinks calculator tool. The most pertinent is weather. If you expect cold or rainy weather, you need to consider that the demand for ambient-temperature drinks will increase greatly. Equally, an event taking place in the middle of a summer's day isn't likely to be an environment where a pinot noir will be particularly popular! 
Can I do something different?
Our clients often ask, "Can I do something different?"  
Our answer is always a resounding "Yes!". In fact, we encourage you to do something different. We know that your event is special to you and that guests prefer an experience that is unique rather than ordinary. On this topic, we have a secret to share with you. It involves psychology!  
The psychology of your guests 

Again, we have spent a lot of time behind our pop up bar in Brisbane and indeed in the greater Queensland and New South Wales areas. Over that time, we've made an interesting observation. The observation is that people are especially impressionable when it comes to drinks choice. We've provided an example below.  
Imagine that we (the Little Rum Runners) have been engaged to serve drinks from behind our mobile bar at a Brisbane wedding reception.  We have set up our mobile bar and are ready to go. From over the horizon, we can hear the purr of the cars that are carrying the wedding's guests from the ceremony to the reception. The first carload of guests arrives. 
One of the guest walks up to our mobile bar and asks what we have. Of all the things we have on our menu, this particular guest asks for the "espresso martini". 
The second guest arrives at the bar, and – after having seen the first guest receive an espresso martini – this second guest decides to say, "i'll have one of them too". 
And it is the same story for the third guest. The third guests says, "I'll have what they had".    
After this we see a chain reaction of espresso martini orders. When the second carload of guests arrives at the reception they see the first carload of guests holding espresso martinis. "Wow!", they think, in their subconsciousness, "I don't actually like espresso martinis but I'm in a fantastic mood and maybe I will actually get an espresso martini. Why not!". 
It follows that nearly everyone at the wedding reception selects the espresso martini as their first drink. This is despite the fact that many of them would not ordinarily choose an espresso martini, and, further, some of them probably aren't even coffee drinkers!  
Now imagine that the first guest did not ask for the espresso martini. Instead, the first guest asked for a mojito. The story would have been exactly the same, except for the drink – Everyone at the wedding would have asked for a mojito and the poor espresso martini would have been ignored.  
What does this mean?
The relevance of this story is simple. For starters, you shouldn't worry too much about the preferences of your guests, because, on the day of your event, their drink choices might not actually been informed by their personal preferences but by the preferences of others! People are like sheep. They are not as keen to exercise their individual drinks preference as you might think!  
You can get away with more than you think
Impressionable guests means that you can probably get away with more than you thought you could get away with (in terms of drinks choice). For example, if you want to force ladies that would ordinarily only drink champagne into drinking a cosmopolitan, you'd be surprised at how agreeable they are when they see that the other ladies are drinking cosmos too.  
So... don't get too caught up with the idea that you have to please everyone! You don't!
Why you should consider hiring a mobile bar
Remind yourself again about how impressionable guests are. They will want to drink what they see other people drinking.  This revelation gives power to the bartender.  It means that the bartender at your event can influence the drinks that are consumed by "pushing" the preferences of the crowd towards one drink or another.  
When we are behind our mobile bar in Brisbane, we make sure that ALL of the drinks on our menu are enjoyed by your guests (as opposed to just one or two popular drinks). You might not think it, but people respect the advice of bartenders and always ask for their opinions and recommendations.  
It follows that having professionally-trained bartenders means that you will get the most dollar and most enjoyment out of the drinks that you have chosen to serve at your event.  
Our bartenders ensure that the full potential of your drinks menu is realised.
Please, ask us if you need help. 
We are used to hearing a combination of:  
"How many drinks should I buy for my party?" or,  
"How much alcohol should I buy for my party?" or,  
"How much alcohol should I buy for my wedding?" or, indeed,  
"What type of alcohol should I buy for my party?".   
Which is fine, because we enjoy hearing from people hosting epic events. They are the sort of people it is worth knowing!   
No matter your question or your event we are here to help. Our friendly staff can help you with your planning, and, if it is your wish, our staff can help you select a mobile bar or pop up bar for your party or wedding or other celebration. Bon mot!